Archive for the 'Vitamins' Category
Vitamin K is known as the clotting vitamin, because without it blood would not clot. Some studies suggest it also helps maintain strong bones in the elderly.
If you have clotting problems and can not consume vitamin K is essential to know which plants are rich in this vitamin, with the aim of removing them from the daily diet.
The Yerba mate contains no vitamin K in their chemical composition, provides other vitamins such as B complex (Thiamine and pyridoxine) and vitamin C that do not produce the clotting of blood.
If you suffer from thrombosis should consider plants that contain vitamin K naturally called Phylloquinone, such as alfalfa, cabbage, lettuce, broccoli, brussels sprouts, spinach, chard, parsley, cilantro, oats, wheat, barley , rye and soybeans.
Vitamin K deficiency is rare and occurs when the body can not properly absorb from the intestinal tract. Deficiency of this vitamin can also occur after prolonged treatment with antibiotics.
People with vitamin K deficiency are usually more prone to bruising and bleeding.
It is generally found in green leafy vegetables and other foods of plant origin and therefore animal. It also should be cautious when consuming herbs like aloe vera and garlic. Thereby to control the thrombosis is necessary to remove these plants in the usual diet.
Keep in mind that before taking any plants, medicinal herbs or supplements is very important to consult the doctor to avoid complications or health disorders.
Vitamins D in pregnancy
A study by researchers at the Telethon Institute for Child Health (Australia) concludes that lack of vitamin D during pregnancy is associated with speech problems in children. In reaching this conclusion, the researchers analyzed data from 740 pregnant women were followed for newborns (development and behavior) until they were 17 years of age.
We confirmed the association of low vitamin D with speech problems in children. For researchers is a significant finding, and knowing that over the past 20 years the level of vitamin D has been significantly reduced in women. A fetus depends solely on the contribution of vitamin D that facilitates the mother's body, its deficiency has an impact on brain development of small, at least it is clear from the survey data.
These results give rise to a new line of action, as it could make an early diagnosis of vitamin D levels in newborns and develop appropriate treatment to prevent problems such as difficulty in learning the language. Now open a new line of research to find that vitamin D supplements during pregnancy may reduce the risk of problems with language, one must bear in mind that vitamin D deficiency has been linked to twice as likely that the Babies with this type of problem.
New research finds that while the higher levels of vitamin D in a person, the greater the risks of developing nonmelanoma skin cancer, such as basal cell carcinoma or squamous cell carcinoma. However, not well understood whether high levels of vitamin D are those that cause disease.
Because exposure to UV light is necessary for the production of vitamin D in the body, this would simply mean that perhaps people with more sun exposure have a tendency to more easily develop non-melanoma skin cancers. It is unclear whether the damage of UV rays that increase risk, or whether increasing vitamin D that comes with sun exposure. Controversy about vitamin D and skin cancer
Several scientists have investigated the possible relationship between vitamin D and skin cancer, but the results have been limited and conflicting. In fact, one study suggested that higher levels of vitamin D may even protect us from skin cancer. This may be because vitamin D may inhibit a pathway to cancer.
But two other studies suggest otherwise. In a study of nearly 3 000 people found that those with vitamin D level above a certain threshold (15 nanograms per milliliter, fewer people were considered vitamin D-deficient), were 70 percent more chance of developing some types of non-melanoma skin cancer.
Vitamin C acts as a natural antihistamine so it is very helpful in reducing the symptoms of colds and allergies. A healthy dose of vitamin C can protect your body against infection and maintain healthy bones and teeth.
Vitamin C reduces drastically the level of lead in blood. This is especially important for children living in urban areas. Studies have shown that the toxicity of lead can cause behavioral problems and development, such as learning disabilities and decreased IQ in children. Adults, on the other hand, may suffer kidney damage and high blood pressure.
Vitamin C helps the body to produce collagen, which makes it very useful for healing wounds of all types (cuts, burns, surgical wounds recovery …).
As an antioxidant, vitamin C helps prevent cataracts, to prevent heart disease, helpful for asthmatics because the dose from 1000 to 2000 mg per day improves asthma symptoms and decrease the body's production of histamine causing inflammation. Excessive oxidative stress can lead to a number of serious medical problems such as atherosclerosis that can lead to heart disease and stroke. It is associated with many different types of cancers, including lung, mouth, throat, colon, stomach, esophagus, etc.
Vitamin C helps regulate blood sugar levels so it is highly recommended for people with diabetes.
Vitamin C is also very useful for the treatment of preeclampsia in pregnant women, treatment of Parkinson's disease, autoimmune disorders and periodontal disease.
Vitamins are organic substances essential in the metabolic processes taking place in the nutrition of living beings. Not provide energy, but without them the body is unable to take advantage of the food. Normally used in the interior of cells, regulating the chemical reactions of living. Vitamins must be supplied through diet because the body cannot synthesize them. One exception is vitamin D, which can be formed in the skin with sun exposure, and vitamins K, B1, folic acid B12y, formed in small amounts in the intestinal flora. With a balanced diet and plenty of fresh, natural products, we will have all the necessary vitamins and requires no additional input in the form of supplements or herbal pharmacy. An increase in the biological needs requires an increase in these substances, as in certain stages of childhood, pregnancy, lactation and in old age. The consumption of snuff, alcohol or drugs in general leads to higher spending of some vitamins, so in these cases you may need nutritional supplements. The lack of a vitamin may lead to various types of deficiency diseases. Take care of yourself and your family to have a good and varied diet to meet the needs of the body.
zinc
Prevent colds when we all know that food is a factor and vitamin C is the first thing that comes in our mind when we feed ourselves against such diseases. However, zinc also allows us to fight colds.
Zinc also promotes wound healing and strengthens the body's defenses, and although it may help prevent colds, a recent study found that taking zinc within 24 hours of the onset of cold symptoms, speed recovery by reducing the severity and duration of the disease predominantly winter.
Although not yet determined the dose to be administered zinc to promote healing of a cold, we can use this information to increase the intake of this trace element in the diet and thereby prevent and successfully meet one of the most common infectious diseases population.
Zinc can be obtained from foods of animal origin, especially beef, pork and lamb, seafood and peanuts, peanut butter and legumes.
You know, to recover from a cold is not only a tea with honey and lemon will help, but zinc intake through diet can alleviate the symptoms and duration of the disease.
Different studies and research around the world have shown that moderate consumption of beer as part of a healthy lifestyle, providing benefits to the body, among which we highlight the following:
Contribution of elements as beneficial antioxidants that are for our cells.
The beer contains B vitamins and essential minerals (some of which is related to the prevention of osteoporosis). Image
Strengthening the immune system, preventing the incidence of infectious diseases.
Reducing the risk of cardiovascular events such as myocardial infarction.
It should be borne in mind that moderate beer consumption does not affect body weight, as against what had been thinking, beer is not fattening. Weight gain is related to lifestyle as a whole and the power of each person, but not by the reasonable consumption of beer.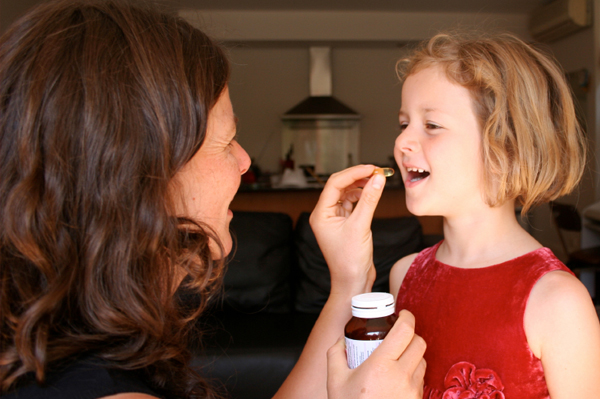 All children need to take multivitamins?
Many healthy children and teens may be taking vitamin and mineral supplements do not need, say researchers in the February issue of Archives of Pediatric & Adolescent Medicine.
Experts indicate that supplements of vitamins and minerals are not considered necessary if it is a balanced diet. Children who really need these supplements are those that have not as good nutrition, are less active and come from low-income households, and thus might not be receiving the doses of vitamins and minerals they need, experts say.
The American Academy of Pediatrics recommends vitamin supplements for most children older than one year, but for those with chronic diseases, eating disorders, and certain other conditions.
Overdose or poisoning by the use of supplements can be a problem, especially among younger children (2 to 4 years). An overdose can cause vomiting or more serious problems such as kidney or liver damage.
Dr. Ulfat Shaikh, study author and assistant professor of pediatrics at the Davis medical school at the University of California and a pediatrician at Children's Hospital at UC Davis, said: "We were curious to know why some parents might choose counter multivitamins for children and others not. He explained that the study hypothesis was based on that supplements can be used to reduce adverse effects, if parents think the child is not eating well or are wondering where their next meal would come.
The authors reviewed data on vitamin and mineral supplements, as well as diet, exercise and health insurance factors of about 11,000 children and adolescents between 2 and 17 years of national survey examining the health and nutrition.
Nearly one third (34 percent) of the adolescents had used supplements of vitamins and minerals during the month preceding the interview. As expected, children who were overweight were the ones taking vitamins and minerals.
Vitamin A and precursors thereof, such as the famous carotenoids, always resurfacing in the summer when all those associated with skin care under the sun. However, the vitamin also protects us from the cold and therefore it is essential to include it in these months.
Not only strengthen the body's defenses, helping to prevent colds and other diseases typical for this time of year, but also vitamin A retain the health of our skin, preventing dryness of the same and the mucous membranes to cold .
Vitamin A can be included easily by using carrots, squash or steamed spinach as well as we can get it from orange fruits, tomatoes, liver and egg yolk.
In the diet of athletes is always present the importance of proteins and carbohydrates, but often remains relevant to the role that
vitamins
and minerals in the body. Certain vitamins such as B complex, are essential for the proper functioning of neuromuscular and besides, without them we can not metabolize carbohydrates well.
In addition, many minerals are lost in sweat and need to be replenished daily, as well as some vitamins and minerals have antioxidant to counteract oxidative stress produced by physical exertion, for all these reasons, if you're an athlete, do not forget the vitamins and minerals.
Calcium, potassium, magnesium and sodium are essential to prevent electrolyte imbalance, and also help the muscle contraction required for each movement.
Vitamins A, C and E meet antioxidant, while the B complex collaborate in the proper production of energy from macronutrients and allow the nervous system to function properly.
Without the vitamins and minerals intake of fats, proteins and carbohydrates is not much, so do not forget to include these micronutrients in our diet every day if we get a successful training and a great sports performance.