Archive for the 'Supplements and Nutrition' Category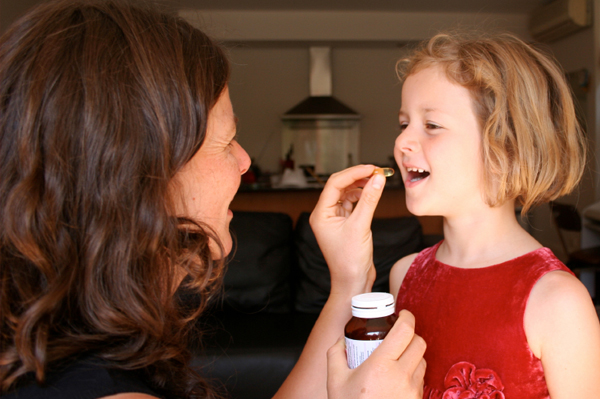 All children need to take multivitamins?
Many healthy children and teens may be taking vitamin and mineral supplements do not need, say researchers in the February issue of Archives of Pediatric & Adolescent Medicine.
Experts indicate that supplements of vitamins and minerals are not considered necessary if it is a balanced diet. Children who really need these supplements are those that have not as good nutrition, are less active and come from low-income households, and thus might not be receiving the doses of vitamins and minerals they need, experts say.
The American Academy of Pediatrics recommends vitamin supplements for most children older than one year, but for those with chronic diseases, eating disorders, and certain other conditions.
Overdose or poisoning by the use of supplements can be a problem, especially among younger children (2 to 4 years). An overdose can cause vomiting or more serious problems such as kidney or liver damage.
Dr. Ulfat Shaikh, study author and assistant professor of pediatrics at the Davis medical school at the University of California and a pediatrician at Children's Hospital at UC Davis, said: "We were curious to know why some parents might choose counter multivitamins for children and others not. He explained that the study hypothesis was based on that supplements can be used to reduce adverse effects, if parents think the child is not eating well or are wondering where their next meal would come.
The authors reviewed data on vitamin and mineral supplements, as well as diet, exercise and health insurance factors of about 11,000 children and adolescents between 2 and 17 years of national survey examining the health and nutrition.
Nearly one third (34 percent) of the adolescents had used supplements of vitamins and minerals during the month preceding the interview. As expected, children who were overweight were the ones taking vitamins and minerals.
A
healthy
and balanced diet is crucial in the care of the skin. Sometimes you may want to include in the diet some natural food
supplements
for higher profits. Below are a few examples:
Carrot
The carrot is known primarily because it protects the skin, prepares and facilitates tanning, and improves vision disorders.
It is highly valued in herbal medicine because it contains beta carotene, which in the body transforms into vitamin A, but without the risk of hypervitaminosis as it only produces vitamin A needed by the body.
Read the rest of this entry »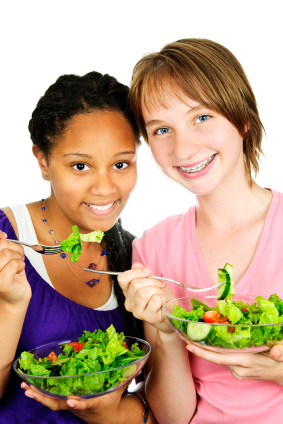 Nutrition during adolescence is crucial for successful development, in terms of general health in the future, so parents should be sure to install proper eating habits in their children and get rid of some unhealthy foods such as salt, sugar, fat, empty calories (fast food).
Read the rest of this entry »
The consumption of healthy food is not only good for your body, it is also important to keep your brain sharp. The focus in the following nutrition tips to reap the rewards of a healthy diet for the brain:
Read the rest of this entry »
Proteins how to obtain and to serve
It has become a hot topic to talk about the proteins, with the rise of gym, fitness and bodybuilding and everyone knows it's necessary intake of protein for good muscle development.
It mistakenly believes that food supplements should use to obtain them, when in fact carrying a balanced diet will get all the proteins necessary for the health of the organism and also getting a good muscle development.
We'll provide a brief overview of the importance of proteins and how to obtain a normal diet.
The proteins involved in all biological processes in the body, and are present in each cell.
Protein is essential for the production of cells and tissues to repair the damage suffered. Read the rest of this entry »
Discover its benefits, what causes vitamin D deficiency, foods rich in vitamin D.
Vitamin D is a fat soluble vitamin (fat-soluble but insoluble in water). Vitamin D plays an important role in the regulation (to keep the right amount in the blood), calcium, phosphorus and minerals in the body, and to promote normal development of bones. Vitamin D helps the body absorb calcium. Read also: Calcium and vitamin D help to eliminate body fat.
Vitamin D supplements are used to treat and prevent vitamin D deficiency (rickets), parathyroid hormone to regulate, prevent and treat cramps muculaires to treat certain types of disorders related to calcium and phosphate. Read also: Multivitamin: different types of multivitamins. Read the rest of this entry »
Nutrition, Dietetics More and more people use vitamin supplements. United States alone, there is a market of 23 billion dollars. We know that multivitamins can compensate for deficiencies due to diet or a special affection, but what it really for people in good health?
The NIH is interested in the issue, and its conclusions are mixed. You should know the United States, dietary supplements are not considered drugs, the law imposes much less control over their production and their use.
Many people believe that taking vitamins and most of their diet will protect them from many diseases like cancer. And it is true in some cases, such as folic acid supplements taken by pregnant women protect their babies against spina bifida. Vitamins C and E, beta carotene, zinc and copper protect against the loss of eyesight in people with macular degeneration. Read the rest of this entry »
A number of major natural vitamins in the proper functioning of the skin and overall health:


Vitamin A: Protects the eyes but also contributes to this skin hydrated and smooth appearance. The include: spinach, lettuce, carrots, tomatoes, watercress, bananas, peaches, cabbage (kale), celery, sweet potatoes (yams), orange, tangerine, mango, loquat, pear, watermelon (watermelon), grapes, blackberries, asparagus, figs, peas, green peas (beans or peas), squash (squash), melons, peppers and dates.
VITAMIN B: Difficult digestion and stress indicate that lack of it. Both symptoms visibly affect the appearance of the skin. Its use promotes healthy and radiant skin. So you have to eat legumes, nuts (chestnuts), peas, oranges, celery, cabbage, figs, mandarin, peach, blackberry, loquat, pears, watermelon and grapes. Read the rest of this entry »
Most vitamins we consume are produced by man, and while supplements are fashionable and fortified foods is part of many diets, as the vital nature Remains That force is looking for. Although use vitamin products, it is in your vitamins Natural diet advise able Not Entirely to remove the products of nature to Give Us, In Other energy-filled sun and soil, Their natural vitamins and minerals.
Certainly the amount of vitamins and minerals That Have made us believe we Need is not so. Moreover, vitamin overdoses cause many Harmful consequences. It is highly recommended That You Always include in your diet and balance your food varies so it contains no vitamins That Saturate your body. Read the rest of this entry »
Nutritional supplements are just that, extras. This means they are not needed to achieve any result either in increased strength, health maintenance or improvement of performance.
Magazines and today's Web pages are maintained by the leasing of advertising space, which are purchased by companies selling nutritional supplements, showing an article that shows the benefits of the supplement on the benefits of natural sources of lower cost and better assimilation.
However, reading these articles, many think of buying a bottle of the supplement in question would improve the performance or physical appearance if that were the case, thereby producing a placebo effect by giving the full quota of personal triumph for the supplement, not consider training or change in diet as part of the change, some customers became sure of this particular brand of supplements or raw material itself. Read the rest of this entry »